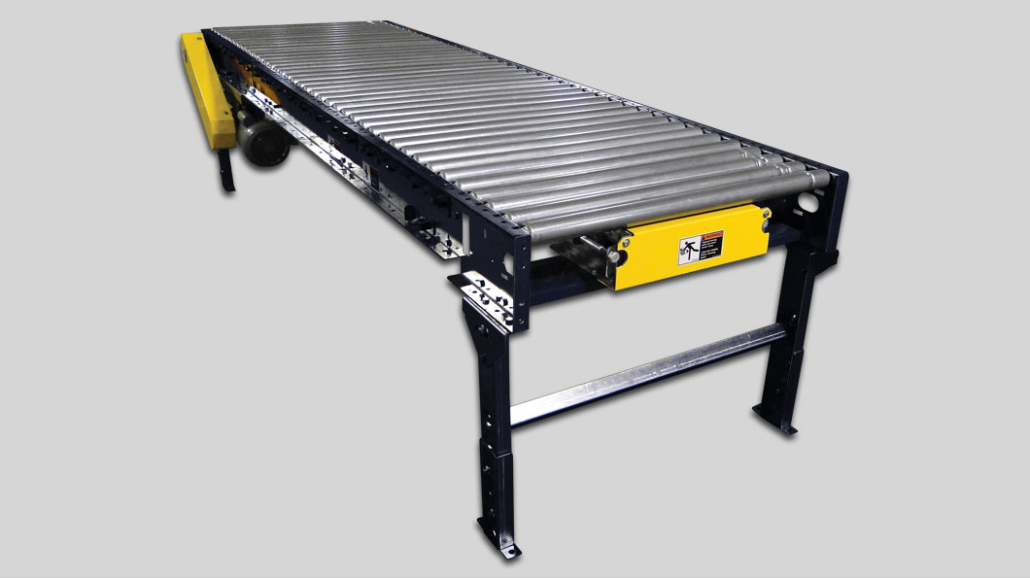 Belt Driven Live Roller (BDLR) Conveyor can handle products of various shapes, sizes and weights. Bolt-together BDLR is ideal for boxes, cases, drums and totes. Welded BDLR is more suitable when conveying heavy loads like appliances and loaded pallets. Accumulating, diverting, merging and transportation are all normal applications for Belt Driven Live Roller Conveyor.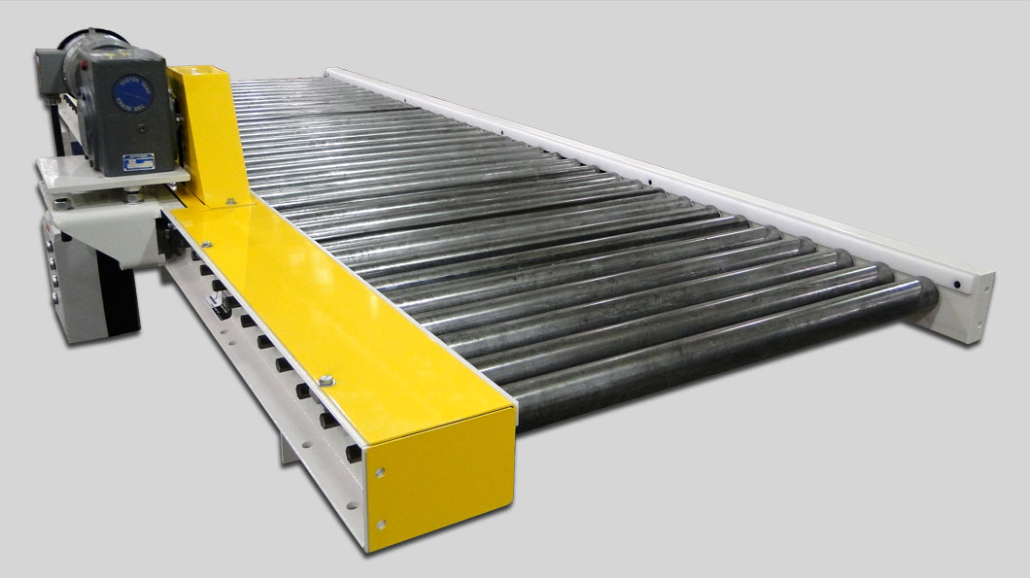 Chain Driven Live Roller (CDLR) Conveyor is ideal for transporting loaded pallets, tires, drums, or other heavy items. The welded construction makes it durable enough to handle the harshest conditions. The sprocketed rollers and roll to roll chain system provide positive driving power. Build to order lengths and widths are a standard offering.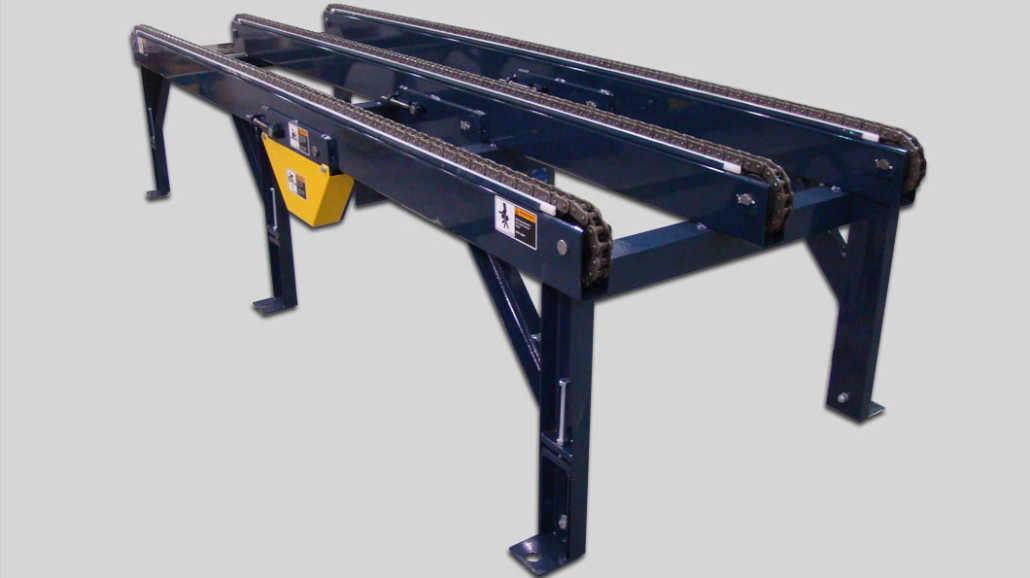 Chain Conveyor (CC) is used to move products that wouldn't normally convey on rollers. They are ideal for wrong-way pallets, racks, automobile frames, or other products with a sturdy conveying surface. Chain conveyor integrates easily into systems with CDLR and chain transfers, adding versatility to production lines.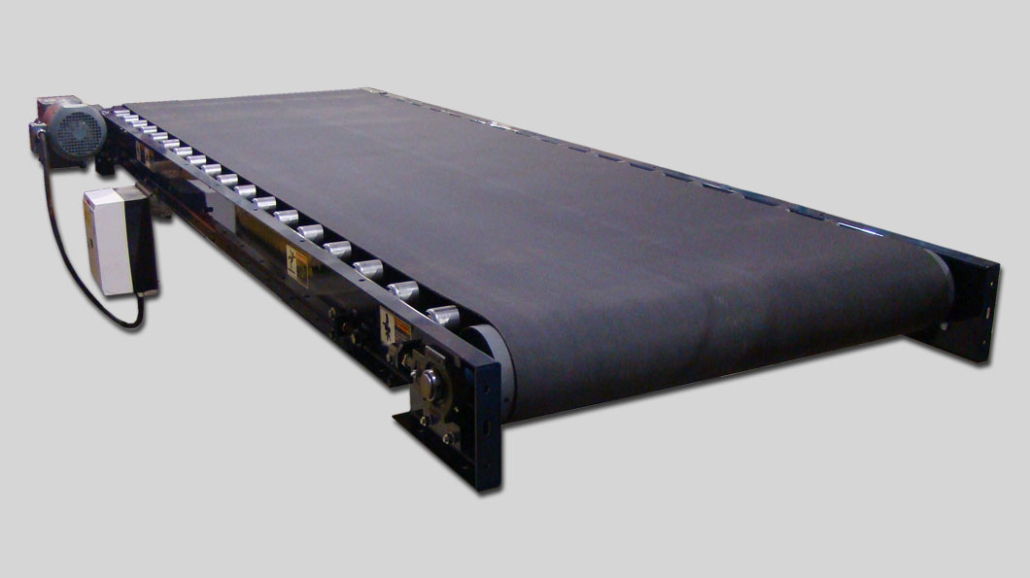 Belt Conveyor (BC) brings increased efficiency to applications such as assembly lines, sorting, inspection and transportation. Belt conveyors provide a versatile means of handling a wide variety of products from bulky boxes and bundled items to furniture, wood sheets, totes and packaged goods.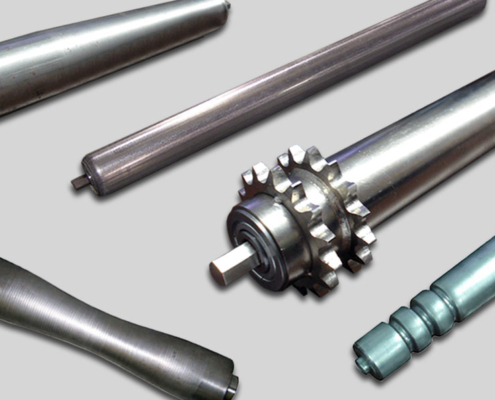 We offer the widest range of roller styles and sizes in the industry. Our rollers can be configured to fit almost any application. From industry standards to a one-of-a-kind design, we have what you need.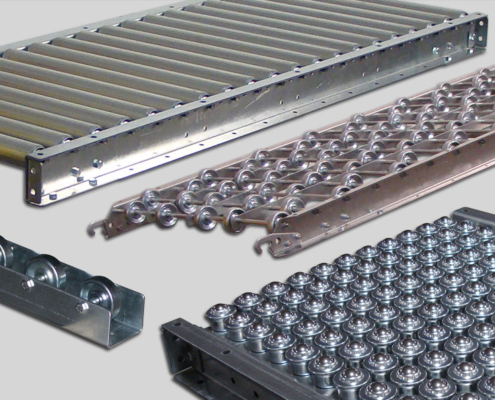 Gravity Conveyors (GC) are one of the most cost effective and versatile product lines available. These conveyors are excellent for both permanent and temporary conveyor lines often found in warehouses, shipping departments and assembly areas.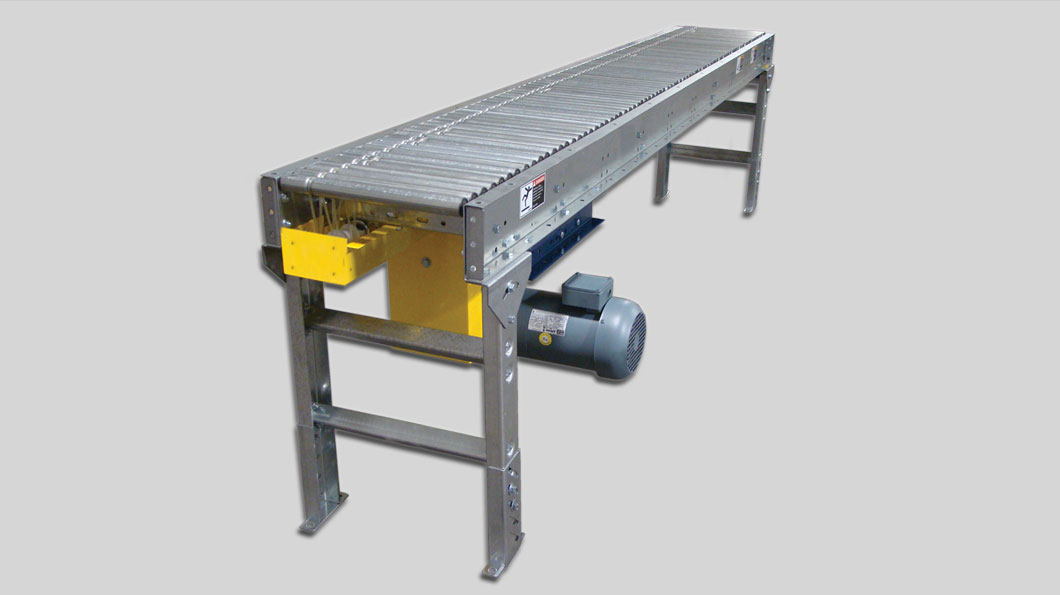 Lineshaft Driven Live Roller Conveyor
Lineshaft Driven Live Roller Conveyor (LS) is optimal for conveying light products (15 lbs./roller) at speeds of 25 to 120 FPM. They are designed for flat-bottomed, evenly distributed loads, such as those found in distribution and warehousing, food packaging and parcel handling.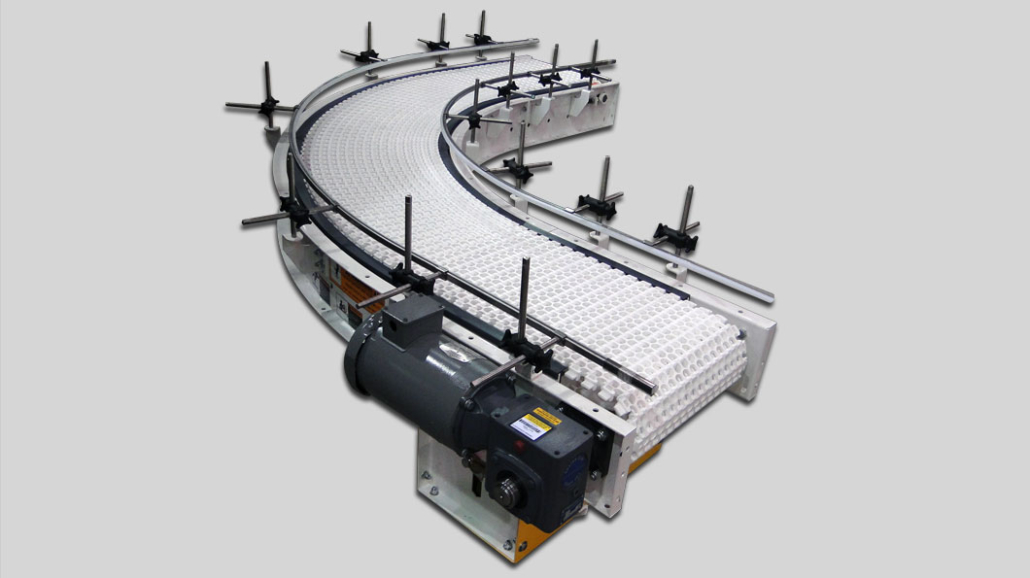 Modular Plastic Belt Conveyor (PB) is a positive sprocket driven, self-tracking solution. These conveyors are designed to provide proper belt alignment, and in most cases, eliminate the need for take-ups. The belts are constructed using plastic modules that are easily replaceable without removing the belt, making these conveyors an effective, low maintenance solution.
10424 Old Highway 54
New Bloomfield
Missouri 65063